Available: Delivery time 5-21 days
Low prices
High quality products
Reliable company
Fast delivery
Willow fence
Willow fence rolls, highest quality 2 meter high and 5 meter wide. Willow rods ø1cm.
+ Dimensions 2 meters high and 5 meters wide
+ Willow rods ø10mm
+ Highest quality at a low price
+ Integrated with galvanized steel wire
+ Per 10cm integrated stabling wire for extra stability
+ Tightly wrapped willow for a higher privacy
+ Environmentally friendly no forest beating no chemical processes.
+ Natural fence attractive for birds
+ Lifetime 15 years
+ Fast and easy to assemble
+
Shade netting
in different colours and dimensions as option.
Is this is what you're looking for?
Willow fence rolls 2x5m
SKU 25210500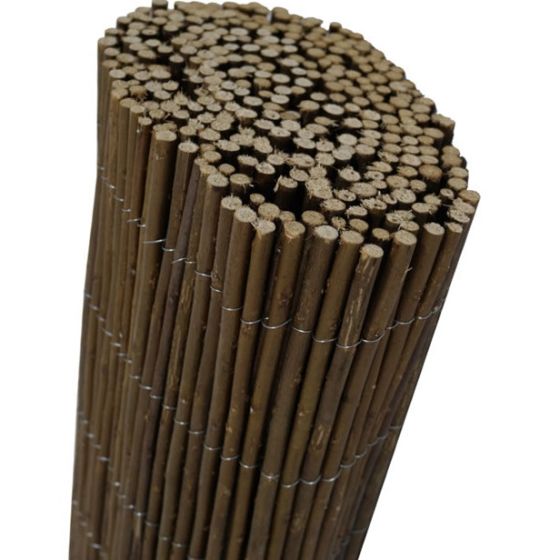 Recommended products