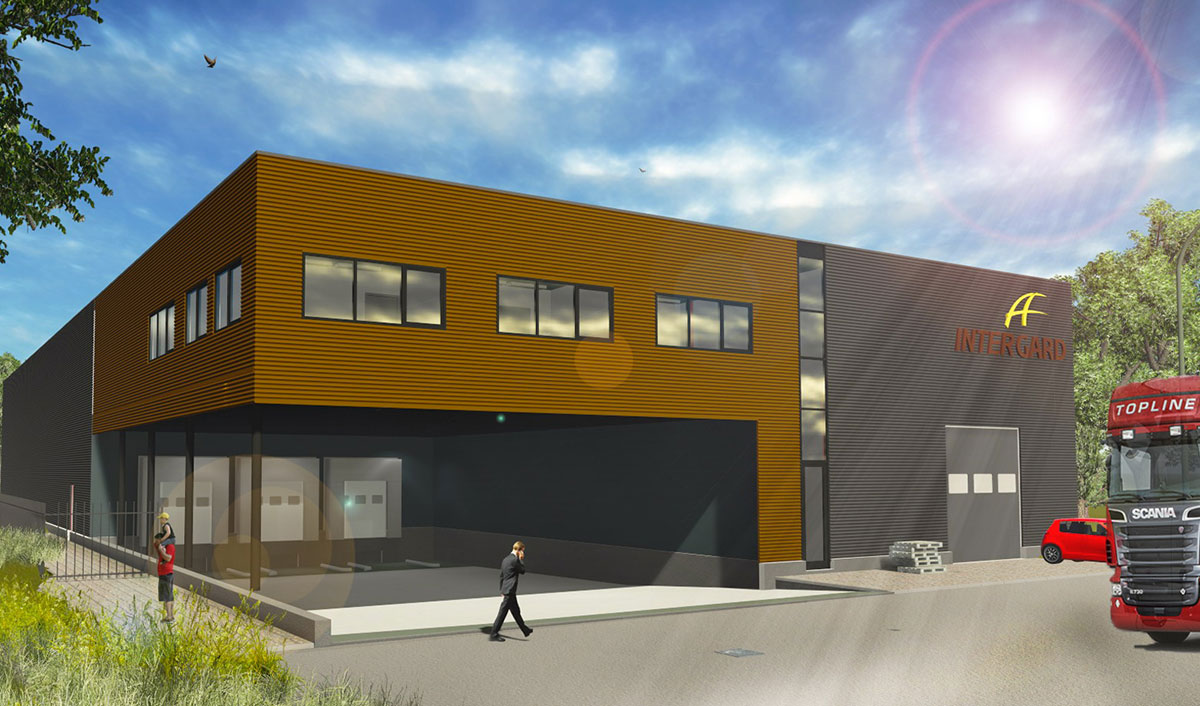 Company
International orientated:
Intergard is an international orientated and environmentally company of natural fences, garden wood, concrete fences, cabins, playground and play accessories, paving and barbecues but also all kinds of gardenproducts such as post support brackets and post caps. We work together with suppliers all over the world, e.g.South-America,Russia, Africa and theFar East. Our customers are mostly european DIY-stores, Gardencentres and Hardware-stores.
Webshop Deutschland: www.intergardshop.de
Webshop France: www.intergardshop.fr
Webshop English: www.intergardshop.co.uk
Webshop España: www.intergardshop.es
Reliability:
We are able to offer a wide range of hardware and brackets. Our products do we have in stock. Therefor we are able to have short delivery times for our customers. On request, together with our customers we create a specific planogram.
Staff:
Our staff is able to communicate in different languages, which means that there are no failures of communication. We are also acquinted with the differences in cultures, so we can relate to our customers. Intergard web shop 24/7 for all your questions or needs.
Competency:
In case our customers have special wishes concerning products, it is no problem for us to deliver the desired products, because of our suppliers all over the world. In connection with samples or drawings given to us by our customers, we are able to deliver all sorts and dimensions of products. This is also the reason why we can react on the changes in the market so quickly.
Flexibility:
Our assortment is very extended, which means that we are able to deliver in each european country. We have different dimensions and products in stock especially for customers in different countries. It is also possible to have the products produced according to our customer's wishes.
Gardeners:
After placing your order, you will be able to choose from a select group of gardeners who have entered into cooperation in various fields and also cooperate in the field of exchange of staff. Thanks to this unique partnership there can be saved considerably on various costs, another advantage just for you. It also saves you time and trouble to seek for a proper gardener. Would you like to receive a proposal for a garden design, please email us info@intergard.eu
The future:
Intergard is working at the future. We renew continually and we will be a partner for all of your questions related to dimensions, material etc. Summarized, in case you have special wishes, Intergard is able to help you. We hope you enjoy your visit to our web shop with many discounted products and special offers. Should you have any further questions do not hesitate to contact us.
Team Intergard B.V.
Ambachtsweg 8
7641 AA Wierden
Nederland
(00 31) 0546-579030
Intergard
The online garden retailer in theNetherlands, where you can order all your garden products quickly and easily. Intergard is an environmentally conscious, exporter, importer and wholesaler of garden products. We are also very internationally oriented and cooperate with manufacturers around the world. We cooperate with suppliers fromRussia, Asia, South America andAfrica. Through these collaborations and the fact that we act as a direct importer we can offer our customers very attractive prices.
Intergard offers a very wide range of which among others includes: natural garden fencing, wooden fences, wood / concrete fences, garden houses, log cabins, barbecues, paving, fasteners, playground equipment, paving, trees, plants and barbecues. In addition, the range includes various types of garden wood such as greenhouses, garden furniture, picnic tables and garden fences. All products in this broad range are offered at very reasonable prices.
Intergard is a flexible organization that communicates in different languages. You can also contact us if you have specific product needs. If you require a product with specific dimensions, we can deliver these customized products based on samples or drawings.
Also, the entire assortment is on stock, so we can guarantee short delivery times and the products ordered can be delivered soon to your home address. We deliver throughoutEurope, so you can get all your garden supplies easy where ever you are.
Whether you are looking for a lounge, a playground or a new fence, in our assortment you will find almost all the garden supplies you wish.
Offers at Intergard
Are you looking for gardening products at the best price, then you've come to the right place.
At this time Intergard has reduced prices in the shop, various garden products, greatly in price. Take advantage of the competitive deals on products from the following categories: wood fences, concrete fences, natural garden fencing, garden sheds, garden wood, gravel, playground equipment, tiles, wire mesh panels, garden wood connectors, planters and barbecues.
If you are using the offers from the Intergard assortment, you benefit from discounts up to over 50%! For example, you benefit when you buy from the online shop a gardenset lounge up to 400 euros.
At Intergard you can choose from a wide range of gardening products, with short delivery times and competitive prices.